We teach through a thematic approach, to excite our children and also support children in making connections between different aspects of the curriculum.
When our children leave us, at the end of Year Two, we aim for our pupils to be: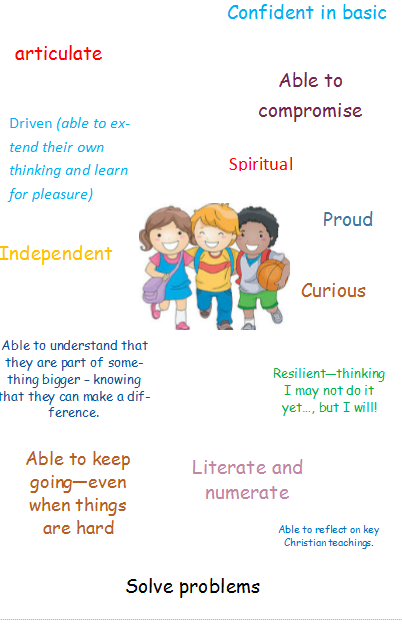 Our curriculum offer is based on key principles – these include:
Driven by narrative
Promote our key values of love, respect and compassion.
Make a difference – be courageous advocates
Age appropriate – enhance childhood!
Active
Combine teacher directed, teacher initiated and child directed learning
Promote social development
Accessible for all
The sequence of study, for each subject, can be seen by looking at our curriculum documents page.
Our teaching and learning policy details more information of how we approach learning within the Oaks CE Learning Federation.